Factolex was created in 2007 by Alexander Kirk and Nader Cserny as a site dedicated to facts which could be organized into individual lexica.
The facts were automatically gathered and processed from a few trusted sources, such as Wikipedia. and offered users to select the facts they thought were most important for a term. This both supplied a ranking for facts across users as well as building up a lexicon of individual definitions for terms by the users.
Below you can see some screenshots of the site when it was live. The site existed in both English and German.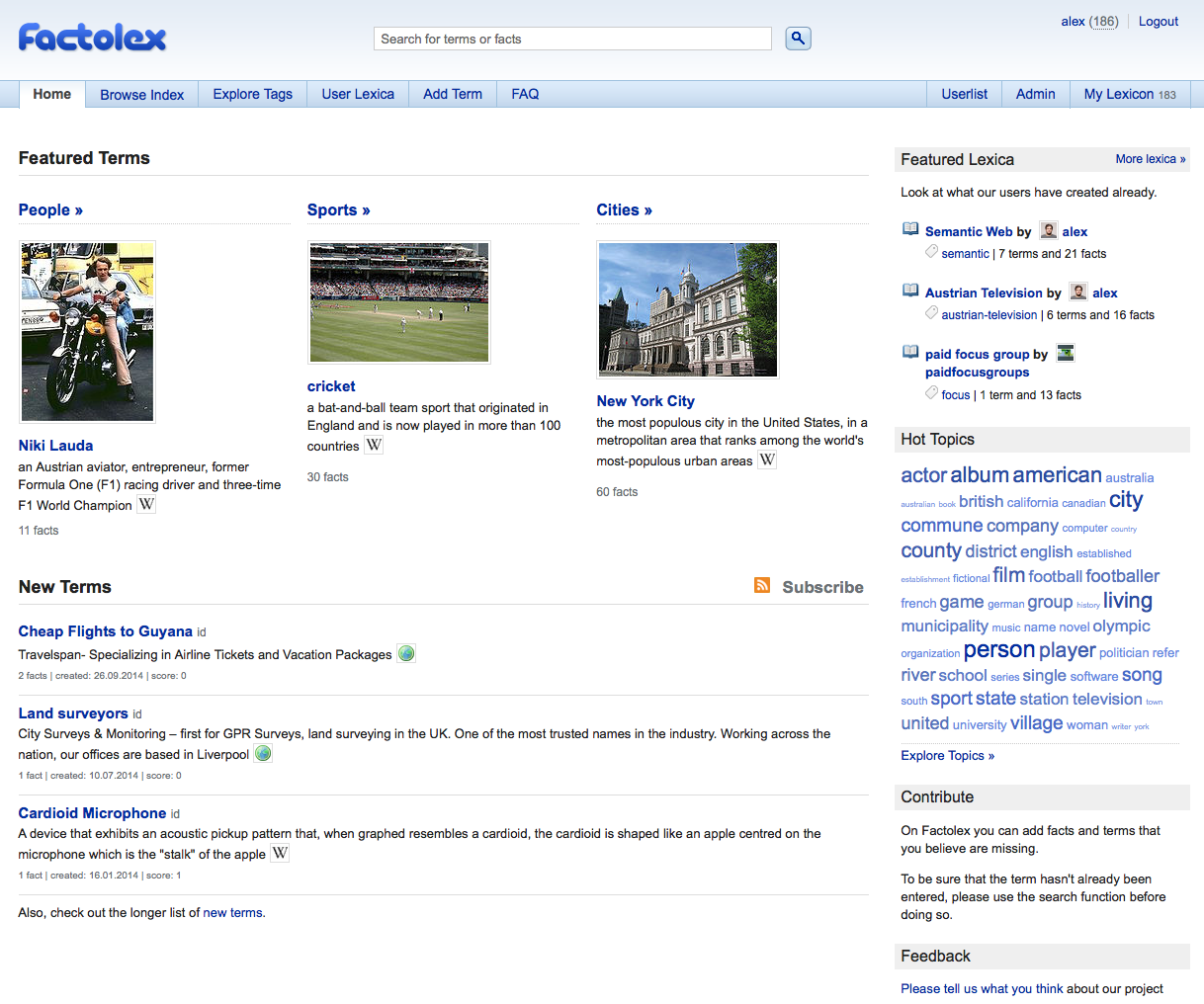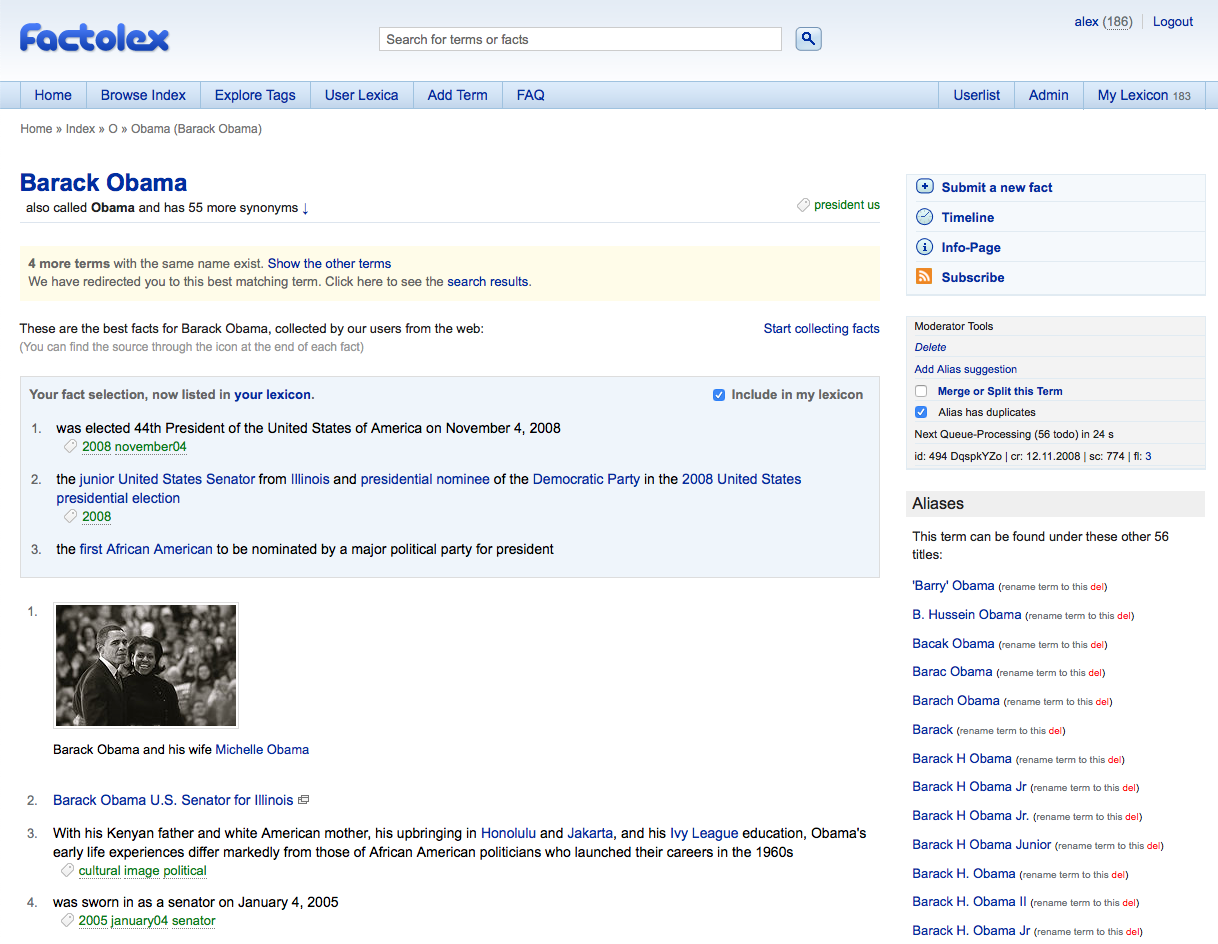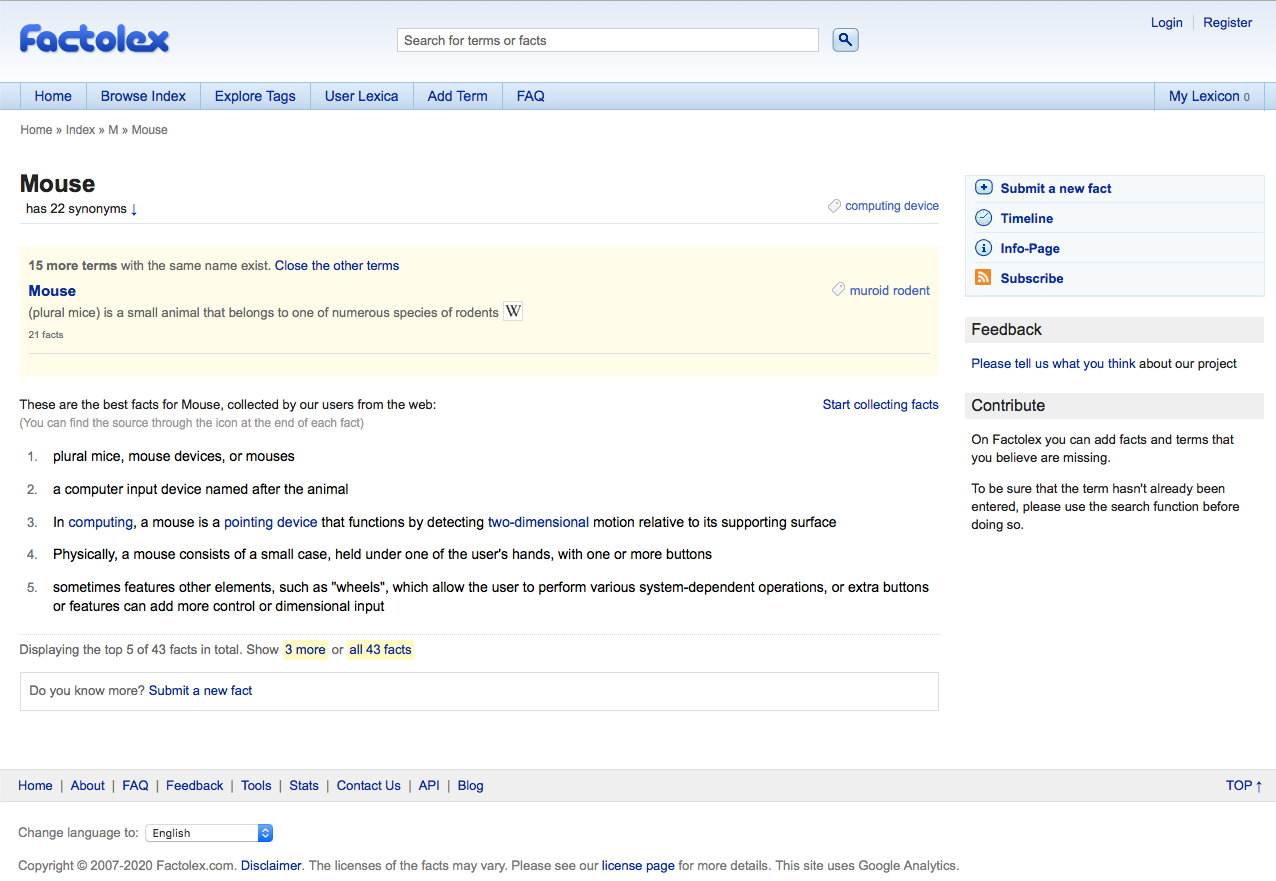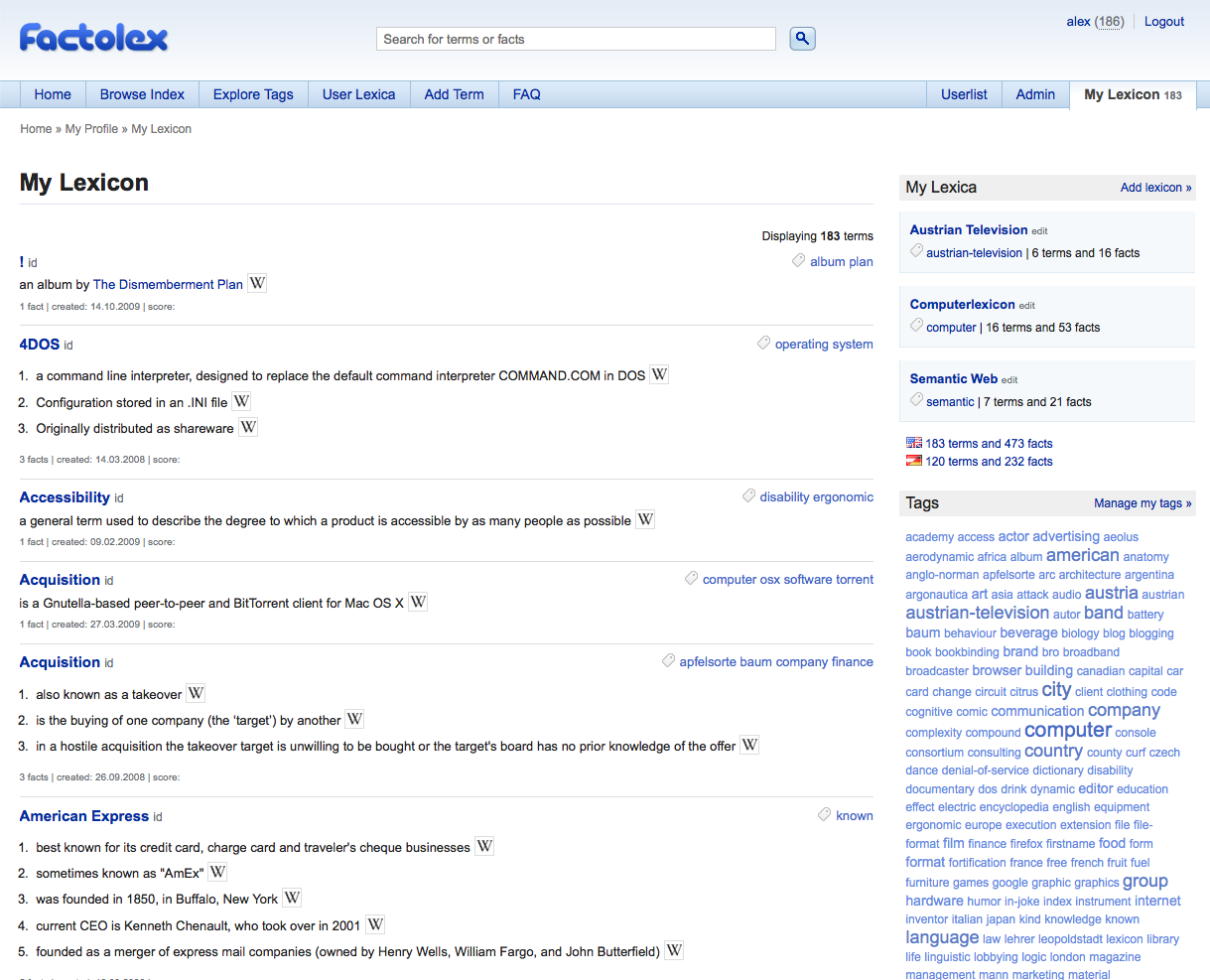 FAQ
Executive Summary
What is Factolex?
a lexicon that explains terms using facts submitted by our users
compact and readable explanations of terms instead of long texts
we can find the best terms and facts based on our users' selection of facts
What's in it for you?
You receive a convenient list of terms, defined just by the facts you selected (called my lexicon)
You can view other people's collections (we call them lexica)
If you like to know more about a fact, click the source of the fact by clicking the icon next to it
You can enter terms and facts that are relevant to you -- terms (apparently) less relevant to the public are just ranked lower, but not removed like on Wikipedia